Philosophiederphysik.de: weekend seminars, quarterly lectures and more
Together with Kian Salimkhani, I try to make the philosophy of physics more known in Germany. Among other things, we organise weekend seminars on Philosophy of Physics as well as quarterly lectures. This year's weekend seminar will concern the Philosophy of Quantum Mechanics. For more information, please click here.
A thesis as a comic?!
Thanks to graphic novel artist Moritz Stetter and the support of the Hamburg Academy of Science and Humanities there is now a visual (short) version of my thesis (German version here):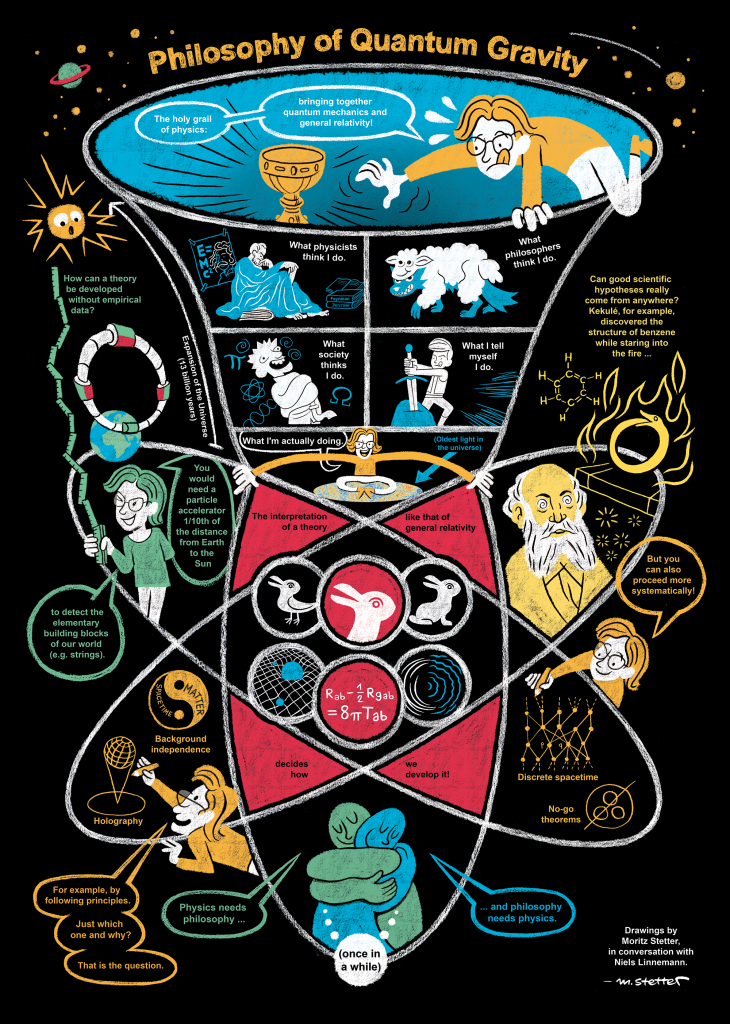 Public talks
Feel free to contact me regarding public talks (chaos theory? many worlds?).